Executive Leadership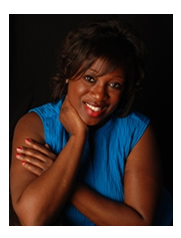 Paula L. Smith
Executive Summary
Providing Leading Solutions, LLC (PLS) was founded by Paula L. Smith. Paula has worked in the information technology industry for over 25 years and the author of Easy Steps Learining Series. Her work ethics, honesty, integrity, high energy and her ability to communicate at any corporate or non-corporate level makes her one of the strongest information technology leaders in the industry today.
Paula has expertise in diverse range of technologies within multiple industry settings. Well organized results oriented individual with proven ability to implement standards, procedures and processes that improve business functionality. She has demonstrated success in Training, Software Design, Quality Assurance, Product Development, Network Operations and Internet Technology. She holds several Microsoft Certifications including MCTIP in Enterpise Project Management, Train-The-Trainer Certification, a technologist on the Micr0soft Research Panel and a beta tester for many of the Microsoft products.
Paula's proven track record as a project manager includes planning implementation of new technology projects and developing strategies that align with business needs while ensuring that services and products meet customer needs and corporate goals

The bottom line is that I can walk into a troubled business situation and say, "There's got to be a better way." I then excel at guiding the organization past the obstacles and on course to meeting its goals. Employing a unique combination of expertise in key areas in which businesses require assistance, along with practical, intuitive business skills that make me a motivated, dynamic problem-solver, I can grasp the larger picture, envision broader challenges, marshal resources, and motivate others - and do it all with energy, resourcefulness, and tenacity.

With my more than 25 years of progressively responsible experience, I offer a distinguished career earmarked by accomplishments in leading and directing information-technology operations across broad disciplines, including hardware, software, development, testing, production support, project management, database technologies, e-mail marketing, customer satisfaction, vendor relationships, strategic planning, staff training, promoting change and improvement, and automation solutions.
Certifications:
MCP, MCT, MCITP, MCTS, MCAS
MOS Master Instructor, MOS Master, MOS Expert, MOS Specialist
Education:
Bachelor of Arts
University of North Texas
Industry Affiliations:
Microsoft Partner
Microsoft TechNet
Microsoft Office Live Small Business
Microsoft Office Community
Microsoft Learning Community
Microsoft Enterprise Project Management User Groupstrong>
Microsoft Project Server User Groupstrong>
Project Management Institute
Microsoft Project User Group