Why PLS?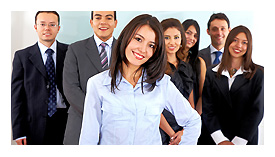 PLS integrates business consulting and IT services into business solutions to meet your goals. PLS has built an alliance with one of the largest companies in the world, Microsoft. Since PLS is a Microsoft partner, rest assured that you will receive the training and knowledge to remain strong in your field.
PLS is committed to higher performance and IT economics. We apply analytics and experience to drive business results. With more than twenty five years of experience in the ever-changing IT field, PLS is the best consulting partner to have in your corner to help you thrive in a digital world.
PLS Intelligence Collaboration
We embrace the collaborative intelligence of PLS and external networking avenues such as online community portals, workforce agencies and industry- and technology- related user groups. Working together to achieve common goals in business and the community by sharing information can be more effective. New technologies make it more possible to share information in more corners of the world and at a quicker pace. The Internet has become an effective tool for organizations and industries. When we share, we all succeed!
Some of the methods we embrace in collaboration are:
Connecting people whether employer, employee, customers, partners, vendors and etc to be more productive and efficient.
Access to informaton quickly to take advantage of evolving opportuinites.
Driving business results by removing boundaries, optimizing performance and helping people maximized their potential.
PLS Approach
Smart Thinking
Smart Decisions
Smart Collaboration
Smart Planning
Smart Work