Frequently Asked Questions
(FAQs)
Below are some of the most common questions about Interactive eLearning or Instructor-Led courses.
What is Interactive eLearning?
Interactive eLearning is a way of learning through acquiring information via computers and the internet. The learning process involves interaction from the participant with instant feedback to the instructor. The interactive objectives is a way to reinforce the knowledge the participant acquires in a virtual environment.
Do I need to install software?
You do not need to pre-install any software. To join a training session, click the link in the confirmation or reminder email.
What if a Mac user wanted to attend the interactive training course online?
Mac users can now attend any of the interactive eLearning courses.
What are the system requirements to attend the interactive training course online?

On a PC
Internet Explorer® 7.0 or newer, Mozilla® Firefox® 3.0 or newer or Google™ Chrome™ 5.0 or newer (JavaScript™ and Java™ enabled)
Windows® 7, Vista, XP or 2003 Server
Cable modem, DSL or better Internet connection
Minimum of Pentium® class 1GHz CPU with 512 MB of RAM (recommended) (2 GB of RAM for Windows® Vista)
On a Mac®
Safari™ 3.0 or newer, Firefox® 3.0 or newer or Google™ Chrome™ 5.0 or newer (JavaScript™ and Java™ enabled)
Mac OS® X 10.5 – Leopard or newer
Intel processor (512 MB of RAM or better recommended)
Cable modem, DSL, or better Internet connection
Participants wishing to connect to audio using VoIP will need a fast Internet connection, a microphone and speakers. (A USB headset is recommended.)

What if I wanted to take training from home or office?
You may attend any interactive eLearning course. You must have a PC or Mac computer with high-speed internet connection and hands-free speaker phone.
What if I want to used my IPAD for the Interactive eLearning courses?
Interactive eLearning Courses are not optimized for the IPAD yet but the Self-Paced courses will be.
What if I missed the interactive eLearning course online after I registered?
You may request the interactive eLearning course video on demand or you may attend another course session, if room is available.
What are the payment methods for the interactive eLearning courses?
Attendees can pay online via credit card or PayPal or send a check.
What is the cancellation and refund policy?
You may cancel up to 24hours before any instructor-led or interactive eLearining course. If you are completely not satisfied with the quality of the class simply notify the instructor the morning of the course and you receive a full refund for that class
Customer Support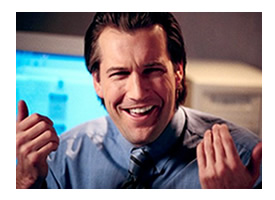 If you do not find the answers in our frequently asked questions, please click here for our online support form.
General Information Below:
Register Today